Open an IRA with PME
Prestige Metals Exchange makes it easy for their clients to open a self-directed Precious Metals IRA.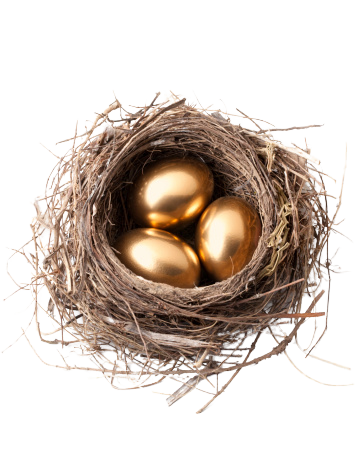 PME is directly affiliated with one of the most prestigious IRA companies in the world. Equity Trust Company is a financial services company that enables individual investors, financial professionals, and institutions to diversify investment portfolios through alternative asset classes, including real estate, tax liens, private equity, and precious metals for over 35 years.
Set Up Your IRA
To set up an account you must first choose a depository to house your products (Dallas or Delaware). Next, one of our IRA specialists can assist you in filling out the application to open your IRA account. (When filling out the application make sure you know what dollar amount, you're wanting to rollover or contribute) The application link is below.
myEQUITY - Open Account - Account Setup
Once the account is open, the account must be funded in order to select products. One of our PME IRA specialists may share views on an investment strategy designed by track records, or, if you know what metals you would like, please let them know at that time.
Once the products have been selected, Prestige Metals Exchange will then ship to the desired depository (fully registered and insured) where your products will be held in a segregated vault. PME will then ship an itemized copy of your products to your home.
Once your IRA has been funded and the products have been delivered, you may use your online myEquity portal to view your assets and values. For the precious metals, the total and individual value(s) are reflected at the spot price per ounce and may not represent an accurate valuation of the precious metals held. Such values may be general approximations and are only for guidance and reporting purposes and should not be deemed to be an accurate representation of the true fair market value of such asset(s).
Eligible Products
GOLD
American Eagle Coins (Uncirculated, Burnished, and Proof's)
Australian Kangaroo/Nugget Coins
Austrian Philharmonic Coins
British Britannia Coins (.9999+)
Canadian Maple Leaf Coins
Chinese Panda Coins
US Buffalo Gold Uncirculated Coins (No Proof's)
Mexican Libertad Coins (.999+)
Bars and Rounds (Accredited manufacturer/ National Mint)
PLATINUM
American Eagle Coins
Australian Koala Coins
Australian Platypus Coins
Canadian Maple Leaf Coins
Isle of Man Noble Coins
Bars and Rounds (Accredited manufacturer/ National Mint)
SILVER
America The Beautiful Coins
American Eagle Coins
Australian Kookaburra and Koala Coins
Austrian Philharmonic Coins
Canadian Maple Leaf Coins
Mexican Libertad Coins
Royal Canadian Mint Eagle Coins
Bars and Rounds (Accredited manufacturer/ National Mint)
PALLADIUM
Bars and Rounds (Accredited manufacturer/ National Mint)
Non-Qualifying IRA Precious Metals
Austrian 100,20, and 10 Corona
Belgian 20 Franc
British Britannia
Chilean 100 Peso
Columbian 5 Peso British Sovereign
Dutch 10 Guilder
French 20 Franc
German Marc
Hungarian 100 Korona
Italian 20 Lira
Mexican 50, 20, 10, 5, 2.5, and 2 Peso
Rare Collectable Coins
South African Krugerrand
Swiss 20 Franc
Fees
One-time application fee: $50
Flat-rate annual storage fee: $150
Annual maintenance fee: $100
Most IRA companies base the annual fees from a percentage of the monetary value of the account. Equity makes your experience easy and cost effective!


Payment of IRA Fee's and Precious Metals Storage Fee's
A check or money order should be included for the payment of the: (1) IRA set-up fee, (2) First Year Annual IRA fee, (3) Annual Precious Metals safekeeping fee, due before any precious metals will be accepted for storage. (The annual precious metals safekeeping fee will be billed to the IRA Account Holder each year in January) All fees may be paid in one check or money order.
Withdrawals
Precious Metals IRAs are self-directed funds. You may instruct your PME IRA representative to liquidate values or quantities of products at any time. Prestige Metals Exchange will track the values of your holdings individually. During the time of liquidation, you will have an option to take delivery of your metals or the value of your holdings in a check via mail. Typical liquidation times may vary between 1-3 weeks.
(Please note that PME is not responsible for any tax consequences when liquidating)
FAQ
Q:Why do people diversify their portfolios with precious metals?

A:Providing diversification and liquidity with no credit risk, gold can be especially attractive during periods of increased market volatility. Many individuals and financial professionals choose to diversify retirement portfolios with alternative assets that are not correlated to the stock market.
Q:Can I buy physical gold for my Individual Retirement Account

A:You can buy gold coins and bullion, silver, palladium, and other precious metals that meet certain fineness requirements.
Q:Can I keep my purchased metals at home

A:Not when your metals are held in an IRA. Your physical assets owned by an IRA must be held by a qualified custodian and stored in a secure, IRS-approved depository. Many depositories offer segregated or non-segregated storage. Segregated storage means that your personal metals are identified and stored under your name.
Q:What does the custodian do

A:The IRS requires that any IRA be administered by a qualified custodian. Self-directed account custodians do not provide investment advice, but they do provide administrative and reporting services, and will purchase precious metals on your behalf per your direction through your IRA account.
Q:How do I begin the IRA process

A:The first step is to open and fund your Self-Directed IRA account. This can be completed through a traditional paper application, but many people choose to use our simple, online application process that can be initiated in under 10 minutes. With eSignature, the process can be completed entirely online. Equity Trust can initiate the transfer of funds if you're rolling over from an existing account. The timing on this process is dictated by the custodian currently holding the funds.
Q:What happens once my IRA has been funded

A:After your account has been funded, you are ready to purchase precious metals within your IRA. Simply instruct your custodian to purchase your desired coin or bullion products.
Q:How easily can I liquidate my precious metals

A:You can at any time choose to retrieve your precious metals from the depository storage facility as a full or partial distribution. As with any early IRA distribution, taking a full or partial distribution of your precious metals may result in taxes and penalties unless rolled over to another qualified custodian. You may also choose to sell your metals back to an authorized dealer and the cash received would return to your IRA.
Q:What kind of precious metals can I invest in

A:Generally, you may purchase coins minted by the U.S. government as legal tender, such as American Gold Eagles and American Silver Eagles (1 oz, 1/2 oz, 1/4 oz and 1/10 oz). Certain coins minted by other nations as legal tender may also be IRS-approved.
Q:Can I have more than one IRA?

A:Yes. An investor may have multiple IRAs, but no matter how many you have, your total annual contribution limits remain the same.
Q:Can I transfer money from an existing IRA or 401(k) account to fund another IRA without incurring any tax penalties?

A:Yes. If you have an existing IRA or 401(k), you may fund an IRA by transferring either the full or a partial amount. Because the funds are being directed into another tax-advantaged account there will be no tax penalties. Equity Trust will facilitate this process at your direction.
The current law allows for both transfers from IRAs as well as rollovers from qualified retirement plans, such as 401(k), 401(a), 403(b), 457, Thrift Savings Plan (TSP) and annuities.
Q:Who is eligible for a Traditional IRA?
A:If you are under age 70 1/2, and have earned income, you're eligible for an IRA, including one that holds precious metals.
Q:Are there penalties for moving my IRA or 401(k)?
A:No. An IRA rollover is a tax-free process with no fees or penalties, if done according to IRS guidelines. Funds received from an IRA are not subject to penalty or taxation as long as they are deposited into your new IRA account within 60 days.
Q:In what form can I receive distributions?
A:You may receive distributions from your IRA in the form of physical gold, silver, platinum or palladium, depending on what metals are in your account. You may also convert your metals into cash.
Q:When will I be eligible for distributions from my IRA?
A:At the age of 59 1/2, the beneficiary of an IRA may begin receiving penalty-free distributions from their account.