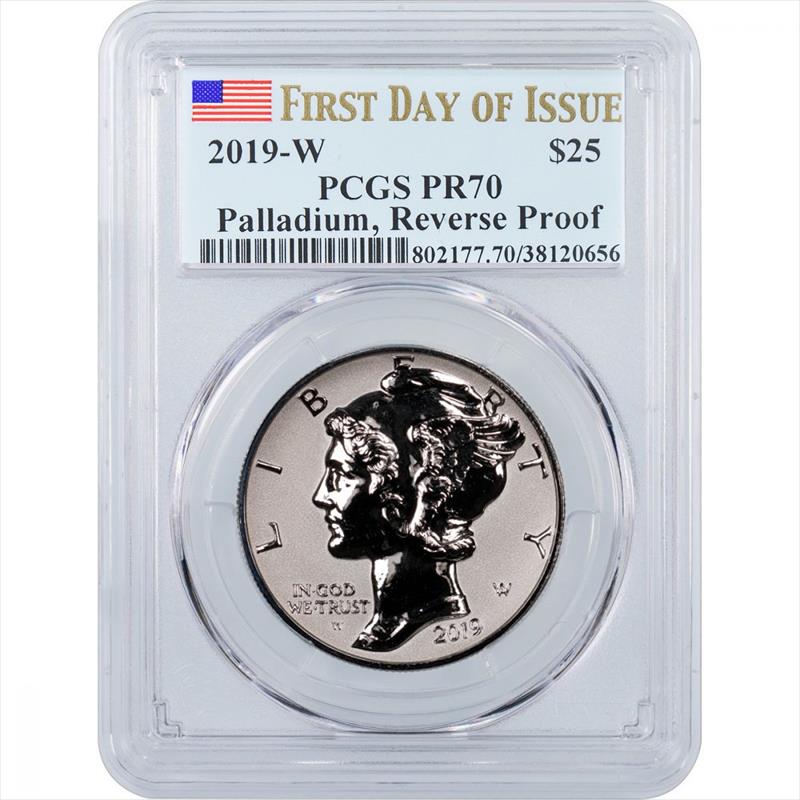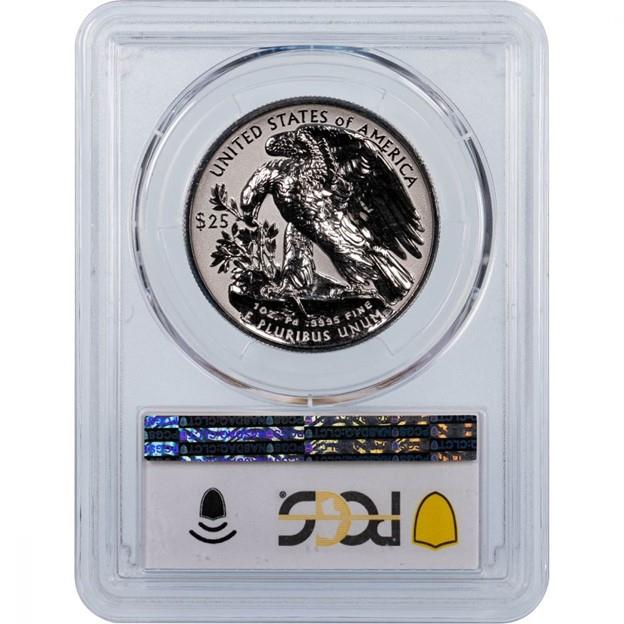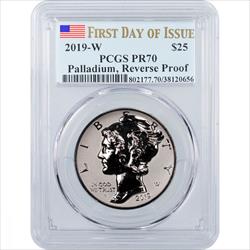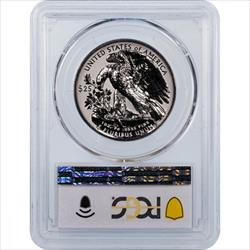 2019-W $25 American Palladium Eagle First Day of Issue Reverse PF70 PCGS
---
---
American Palladium Eagle coins have been available for three years as of the 2019 release and offer three different versions for buyers to choose from when investing in palladium. The 2017 coin was a bullion option and the 2018 coin a proof. The 2019 is a beautiful reverse-proof specimen with frosted background fields and mirrored designs.
Coin Highlights:
Arrives inside of a protective plastic slab courtesy of the NGC!
3rd

issue of American Palladium Eagle coins!
Limited availability of certified perfect coins!
Contains 1 Troy oz of .9995 pure palladium.
Bears a face value of $25 (USD) backed by the federal government.
Issued a Grade of PF70 by PCGS
Includes a First Day of Issue label.
The obverse includes the image of Winged Liberty.
On the reverse is the design of an American bald eagle.
Comes with W mint marks from the West Point Mint.
Each of the individual 2019-W 1 oz American Palladium Eagle Reverse Proof Coins in this product listing earned perfect certifications. The PCGS assigns a PF70 certification to coins that exhibit full, original mint luster and no detracting flaws of any kind on the designs or surface areas. The included First Day of Issue label that comes with these coins indicates that each one was received by the NGC for certification within the first 24 hours of the US Mints 2019 release date for Palladium Eagles.
The 2019 American Palladium Eagle was unique in two ways. As already mentioned, the 2019 Palladium Eagle was the third different version in the series with reverse proof visuals. More significantly, the 2019 coins have double the mintage of either previous release. After back-to-back mintages of 15,000 coins, the 2019 Palladium Eagles had a total mintage of 30,000 coins.
On the obverse of 2019 Palladium Eagle Reverse Proof Coins is the image of Winged Liberty. Designed by Adolph A. Weinman in 1916 for the US dime, this image appeared on that coin until 1945 when it was replaced with the effigy of President Franklin D. Roosevelt in the months following his death in office.
The reverse of 2019-W 1 oz American Palladium Eagle Reverse Proof Coins bears the design of an American bald eagle. This eagle is perched on a cliff edge with its wings raised behind it and its beak and talons clutching a large branch.