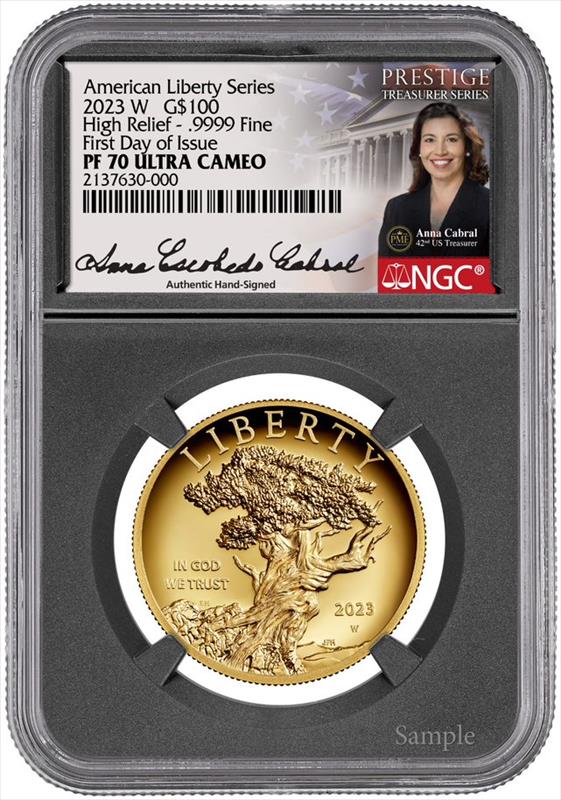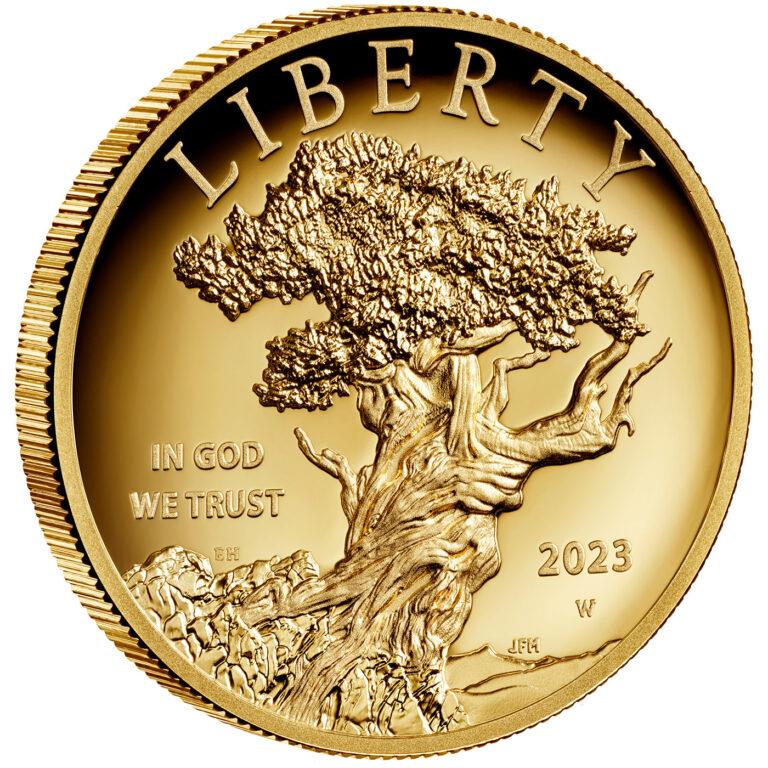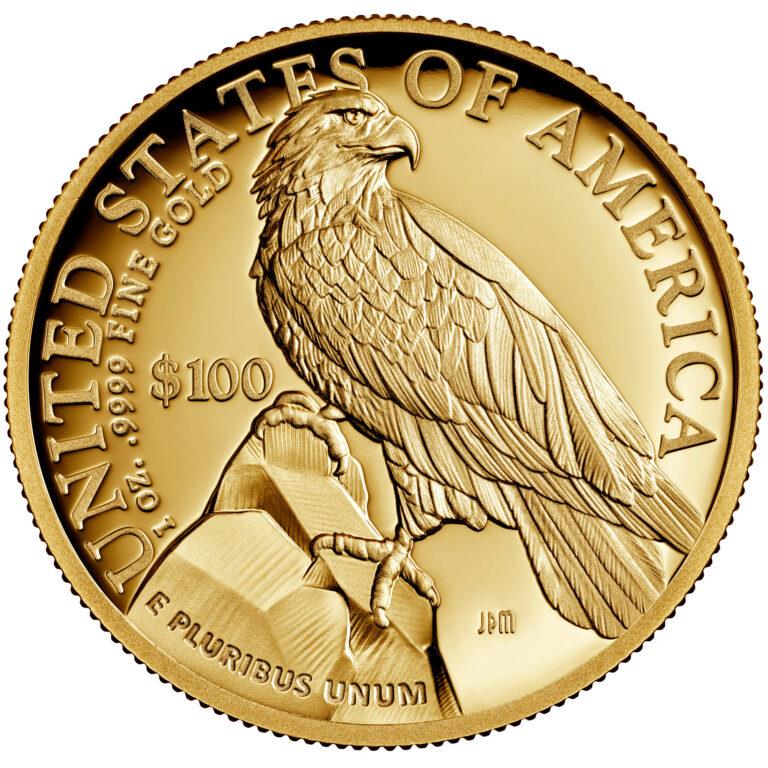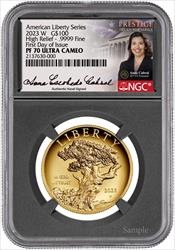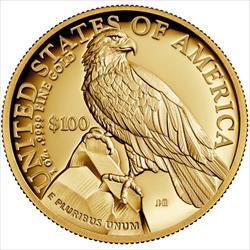 2023-W $100 1oz. American Gold Liberty, FDI, PF70, NGC, Anna Cabral
---
---
Add the most prestigious gold coin of 2023 to your collection today!
Since 2015, the U.S. Mint's American Liberty series celebrates modern interpretations of the concept of American liberty. The obverse designs feature modern versions of Liberty, paired with contemporary eagle designs on the reverse. Every year since the inception, there has been a different design and strike per each release. This is only the 3rd time the US Mint has ever produced a 24 Karat High Relief gold coin with a proof strike! The West Point mint in New York will be setting the product limit to ONLY 12,500 coins! As the only US series of coins that has received the Coin of the Year award twice, this is the most luxurious gold release to come out of the US mint in 2023!

Beautifully Crafted Designs

The obverse (heads) design features a bristlecone pine, a species native to California, Nevada, and Utah, thought to be the oldest living organisms on Earth, living up to 5,000 years. Bristlecone pines grow in places where other plants cannot and are often the species first to repopulate the land after cataclysmic changes, such as a lava run or glacial runoff. Inscriptions are 'LIBERTY,' 'IN GOD WE TRUST,' and '2023.'
The reverse (tails) design depicts a young bald eagle standing on a rocky outcropping moments before it takes flight. Inscriptions are 'UNITED STATES OF AMERICA,' "1 OZ.,' '.9999 FINE GOLD,' '$100,' and 'E PLURIBUS UNUM.'


Contains .9999 fine 24-karat gold with high relief proof finish Struck at West Point Mint
FDI PF-70 NGC Anna Cabral
Population Limit less than 100 coins!

PF-70 Ultra Cameo High Relief FDI Exclusive Signature Labels

These beautiful 1 oz. 24 Karat High Relief proof gold coins earned the Proof 70 Ultra Cameo (PF-70) grades and First Day of Issue (FDI) certifications from the experts at Numismatic Guaranty Company (NGC). The PF70 grade indicates that a coin appears perfect even under 5x magnification, while the FDI designation notes that it was submitted to NGC for grading within 24 hours after its initial release from the mint. This pedigree indicates that these coins were struck with the freshest dies and sharpest strikes. This information is provided on exclusive Prestige Treasurer Series labels authentically hand signed by the 42nd US Treasurer, Ms. Anna Cabral.

The 2023 $100 American Gold Liberty could possibly become the rarest of all! Don't miss your chance to pick up the finest coin of the year!


| | |
| --- | --- |
| Minting Facility | West Point |
| Country | United States (US) |
| Denomination | $100 |
| Mintage Limit | 12,500 |
| Mint | U.S. Mint |
| Year of Issue | 2023 |
| Composition | Gold |
| Diameter (mm) | 30.61 |
| Edge Type | Reeded |
| Finish | High Relief Proof |
| Grade | PF70UC |
| Pedigree | First Day of Issue |
| Grading Service | NGC |